By Appointment
Closed Every Monday
Toll-free: 888-200-7820 | 202-470-3030
Phone Hours - Eastern
Most calls returned within 24 hours
Tuesday thru Friday 11:00AM - 6:00PM
Saturday - 8am-12pm
Email Support Hours
Monday thru Friday 11:00AM - 6:00PM
Order Updates/Returns (Weekdays only)
Text Hours & Tech Support Hours
Tuesday thru Friday 11:00AM - 6:00PM
202-643-MERA(6372)(Text only)
Allow up to 1 hour for a response or less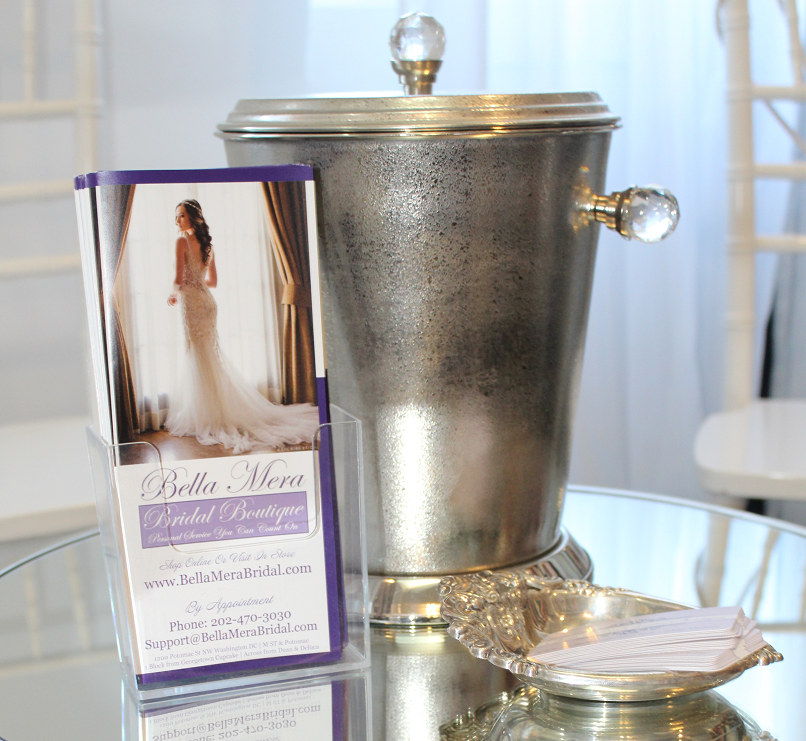 All services in store require an appointment.Appointments are scheduled in advance, mostly. We offer a private shopping experience and not crowded around other guests. We have a personal approach for customers seeking private styling consultations. Most of our customers require time, guidance, color selection, sizing assistance, style selection and custom ordering. You will have our cozy boutique privately booked. You get answers, ordering and styling advice at your appointment uninterrupted guaranteed.
~
By Appointment Info ~
- We appreciate your interest, however our calendar is full -
We would be happy to notify you with availability should something come available or a cancellation occur. Please note our bridesmaids and accessories are online for purchasing at 15% off in store retail prices.
~ We only measure in store Complimentary if your part of a Registered Bridal Party here in store ~
We do have our Try On Samples at Home Program for a fee
https://www.bellamerabridal.com/try-on-bridesmaids-at-home
Questions: Appointments@BellaMeraBridal.com
Appointments Types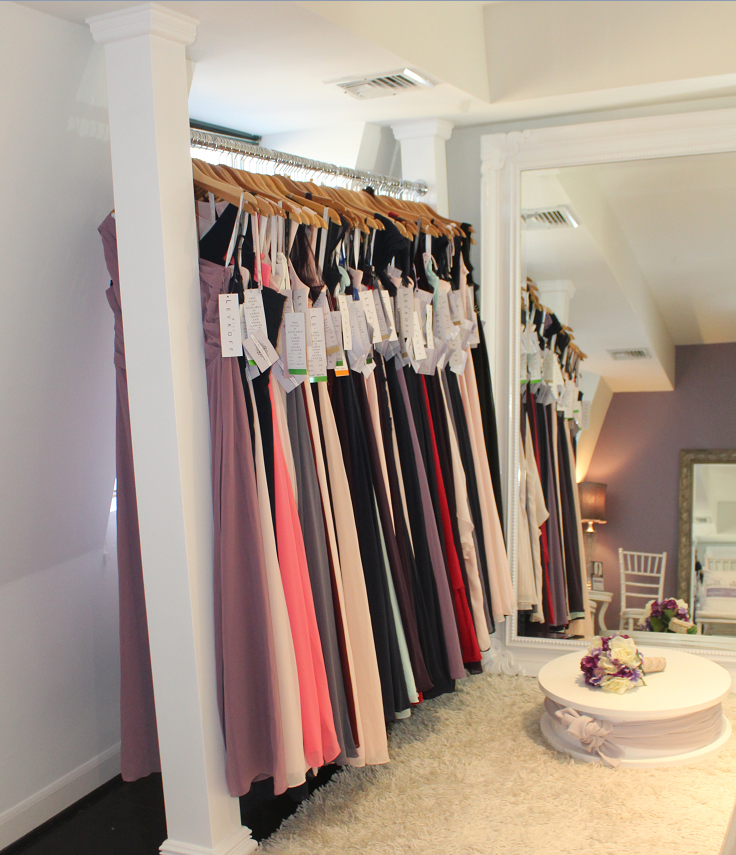 BRIDESMAIDS GROUPS OF 3 OR MORE - 60-90 MINS - COMPLIMENTARY CONSULTATION
This booking is for a local bride who lives in the DMV and bringing at least 3 or more bridesmaids to the appointment who have a wedding date already set. The bride is required at this appointment to go over her favorite selections or select the dresses that she approves for her wedding. Measurements & sizing advice are only done with a purchase. Appointment will not begin unless the the bride is present.
BRIDESMAIDS VIP APPOINTMENT - 2 GUARANTEED HOURS - $199 PRE-PAID FEE
The entire Boutique is booked solely for your party
Select choice of Savory Miniature Nibbles or Sweet Bites
Complimentary Champagne or Mimosas the For Bride And Her Party
*50-75 Photos can be taken with a Professional Camera for a $50 upcharge or you can take your own
Looking for more personal time with your bridesmaids? With busy schedules, working moms and a long to do list for your wedding, it can be challenging getting the group together. So why not make it a little more personal with our Soiree VIP appointment. This booking is for the bride and her bridal party who want a little extra time, take extra photos and make an experience out of the appointment. This appointment will include a refreshment platter from local markets, mimosas, water & beverages up to 7 total guests. The fee paid is for the additional time for your party and extended hours.The boutique is closed for your private party only. You also choose your own music playlist. (Saturdays and Sundays Only anytime from 1pm - 7pm). Additional guests are available to be invited for an additional fee and with advance notice. *This appointment is pre-paid in full*
FIRST TIME BRIDESMAIDS PREVIEW FOR THE BRIDE - 45 MINS - COMPLIMENTARY CONSULTATION
A "preview" appointment is for local brides who have a wedding date set wanting to preview our bridesmaids dresses and pick some styles prior to your bridesmaids appointment or ensure she wants to book her entire bridal party here. This appointment is for brides with 3 or more bridesmaids in her party. The initial consult will offer you 45 mins one to one time with a stylist regarding particular styles you're interested in, along with styling advice and garment & production knowledge. We have over 200+ plus bridesmaids to view in store.
During the 45 minutes, you will be able to get a feel of some styles/fabrics. Please note this appointment is solely for the bride & dresses are not tried on during this time.
WEDDING VEIL CONSULTATION
This is a pre-scheduled private appointment time to browse/try on wedding veils, tiaras, wedding combs, crowns and occasion accessories with one to one service & you may be browsing with one other customers. You can view 10 to 20 wedding that is already on the showroom floor with various edge type such laces, beaded veils, simple edge, from fingertip to cathedral veils up to 140" inches long. You will be able to view the catalogs, swatches and be able to place an order that day if you would like. The selection online is much greater online and you can see them all in catalogs in the store, online you get a high resolution experience and can browse 24/7, get prices and choose at your leisure. Prices are not always the same in store and any purchase in the store is final sale, online you can return with a return fee. Some veils you can take that day in that color for special ordering it will be same processing times you see online.
Note: If your looking for a specific style number only, specific color and length you can see that online. We don't pull specific style numbers at your appointment. Our inventory is not all at our showroom location, but we have a selection you can get an idea of the designer or quality & maybe find something you love that day. We also have own exclusive brand Bella Mera Studio and most of those items are same day available of your appointment.
GOWN PRESERVATION & CLEANING APPOINTMENTS - 30 MINS - COMPLIMENTARY CONSULTATION
We get the question "What is the best way to clean my gown? Schedule an in person appointment and bring in your gown here in our Washington, DC store for wedding gown cleaning services only or wedding gown preservation services. We welcome all wedding gowns for cleaning services even it wasn't purchased here and we also take vintage gowns. We highly suggest taking your gown to a Wedding Gown Preservation Authorized Dealer like us to purchase your wedding gown preservation services. For those of you, who want to handle the process on your own, you can purchase our Wedding Gown Preservation Kit Shown Here. You can also view the video that shows you how to pack your gown yourself to send direct to the Memories Gown Preservation Company or Wedding Gown Preservation Company. If your interested in having your gown cleaned only for resale or want to clean a used gown, contact us.
TUXEDO RENTAL OR SUIT RENTAL APPOINTMENTS - 45 MINS - COMPLIMENTARY
All Tuxedo and Suit rentals are with our partner Paul Morrell
Please Click Here To Schedule This Appointment Type & See Tuxedos
IN STORE PICK UP FROM AN ONLINE ORDER - [BY APPOINTMENT] - 10 to 15 MINS
This is for customers requesting in store pick for an order placed online over $499+. This option is available at checkout and is free of charge. Picking up does not speed up process times, just picking up instead of being shipped. We do not accept returns in store for online purchases. In addition, we do not offer try on services or fitting rooms for online orders, this is solely picking up and takes 10 minutes or less for pick up.
FOLLOW UP APPOINTMENT - 60 MINS - COMPLIMENTARY CONSULTATION
A "follow up" appointment is designed to offer the customer a second look at a favorite item or to come back to finalize purchases and get measured. This appointment type is usually used for a bride coming back to place an order for accessories or bridesmaids coming back to get measured.
Thanks for visiting.......