Store Location By Appointment
1200 Potomac Street NW
Washington, DC 20007
www.BellaMeraBridal.com
Closed Every Monday
Toll-free: 888-200-7820 | 202-470-3030
Phone/Email Hours - Eastern
Tuesday thru Friday 10:00AM - 6:30PM
Saturday - Stylist Email Support Only Available 8am-12pm due to appointments
Weekend Appointment Hours
Saturday & Sunday 10:00 - 3:00PM
By Appointment In Advance (1-2 weeks notice)
Order Updates/Returns (Weekdays only)
Text Hours & Tech Suppport
202-643-MERA(6372)(Text only)
Allow up to 1 hour for a response or less
We're available to answer your questions, give shopping advice, and lend a helping hand. Be sure to include all the details, style number, designer, event date and other important information we should know. Please consider browsing our HELP FORUM for fast answers to common questions.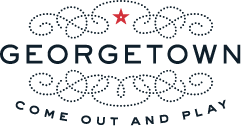 1200 Potomac Street NW - Washington, DC 20007 (Entrance at 3283 M St NW )
Located in the Heart of Georgetown across from Dean & Deluca
Corner of M Street NW and Potomac Street NW
Many eateries and shopping all around us
VIEW OUR GEORGETOWN - DC LISTING FOR DIRECTIONS & PARKING
If you have already placed an online order you can CHECK ORDER STATUS or LOG INTO YOUR ACCOUNT to send an inquiry. To inquire about available Appointments & Walk-Ins, please click here. All weekend inquiries are responded to during the week on Tuesday, the boutique is closed every Monday.
Thank you for visiting with us today and we'll be in touch soon