OUR BRANDS
---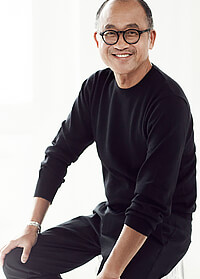 ALFRED SUNG: THE DESIGNER
Alfred Sung is a Canadian fashion designer, producing apparel and perfume for men and women. He is a minimalist who emanated qualities of simplicity, ease, sophistication and classicism. He studied design in Paris and New York before moving to Canada in 1972. In 1976, he opened his own shop called Moon and in 1980, created the Monaco Group Inc. He developed the Alfred Sung label which has become very popular in the Canadian market and sold at major retailers. Sung's main aim is to create clean, modern, timeless fashions that offer quality, style and value, to professional men and women. Sung illustrated his desire for order and balance through his passion for detail, He is not satisfied until all components are harmonious. Alfred Sung has received international acclaim as a well-known Canadian designer. His collection includes fragrance, eyewear, sunglasses, jewelry, watches, leather goods, tuxedos, bridal gowns and bridesmaid dresses.
---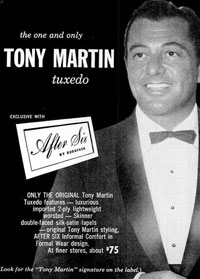 AFTER SIX
After Six has remained the largest men's formalwear manufacturer from its inception through today. It all began at the turn of the last century when men going formal wore tails and wing collars. Fast-forward to today and the elegant black tuxedo still sends a message of personal style. But as much as fashions have changed, After Six tuxedos have always meant good times and good taste.
Did you know that After Six actually invented tuxedo rentals? Or that the company was the first to bring out a machine-washable tuxedo? And as if that wasn't enough, After Six signed the first Hollywood star, Tony Martin, to appear in its tuxedos. The company took formalwear to the fights in Atlantic City and also put some of the most famous menswear designer labels into tuxedos, like Oscar de la Renta. That's why over the years when the invitation read "Black Tie", After Six was there.
---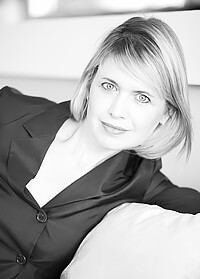 JENNY PACKHAM
One of the UK's most successful and independent fashion brands with global recognition, Jenny Packham has become the design house of choice when it comes to social dressing. Red carpets the world over are graced with Packham's designs worn by the most iconic, talented and influential women of our generation including: Taylor Swift, Uma Thurman, Angelina Jolie, Emily Blunt, Kate Winslet, Dita von Teese, Kate Hudson and Oscar winner Adele Adkins.
"I am delighted to be launching our Jenny Packham Bridesmaids collection, exclusive to the Dessy Group. Designing bridalwear is one of my greatest pleasures and to extend the signature Jenny Packham style and design aesthetic to create a beautiful, elegant bridesmaids collection inspired by the English country garden, is extremely exciting". - Jenny Packham
---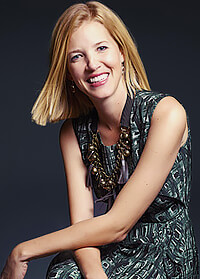 LELA ROSE BRIDESMAID
Following the success of the Lela Rose wedding collection, and the much talked about dress designs Lela Rose created for Jenna Bush's "house party", it seemed only natural that the Lela Rose Bridesmaid collection would follow. Rose partnered with The Dessy Group for an exclusive bridesmaid line, with gowns and cocktail dresses in an extensive palette. Combining elements from her signature collection such as layered crinkle chiffon and pleated cotton faille, the Lela Rose Bridesmaid dresses focus on designer quality fabrication and detailing while remaining accessible.
---
BILL LEVKOFF BRIDESMAIDS
Bill Levkoff has been dressing bridesmaids for over 70 years. In the late 1940s, we opened our first showroom and factory location on Broadway in New York City. As the company grew, we began distributing dresses to retailers all over the country. Today Bill Levkoff Inc. is run by third generation family members and has established a network of retailers throughout the United States and Canada.
Our passion is to create fashion forward collections that capture the most current trends while keeping with the family tradition of timeless designs. The result is a collection of beautiful dresses that range from the traditional to the contemporary and are available in an array of gorgeous colors and fabrics. This spectacular selection ensures that every bride will find a dress that perfectly complements the look and feel of her wedding.
---
THE DESSY GROUP
The Dessy Group was originally known as A & M Rosenthal, established 1939. Our founder Margot Rosenthal is credited with the veil and attendants headpieces in this Modern Bride photo at the Plaza Hotel NYC 1949. In the 1950's, her daughter Ronnie and Ronnie's husband Andrew took over the business and added bridesmaid dresses to the Dessy lines.
Now known as The Dessy Group, the business continues as a leading manufacturer of bridesmaid dresses, social occasion, flowergirls and destination wedding gowns under the labels Dessy Collection, After Six, Alfred Sung, Lela Rose Bridesmaid, Social Bridesmaids, 57 Grand and After Six Wedding.