Store Location By Appointment
1200 Potomac Street NW
Washington, DC 20007
www.BellaMeraBridal.com
Closed Every Monday
Toll-free: 888-200-7820 | 202-470-3030
Phone Hours - Eastern
Tuesday thru Friday 10:00AM - 5:30PM
Saturday 10:00AM - 2:00PM (limited support)
Weekend Appointment Hours
Saturday & Sunday 10:00 - 3:00PM
By Appointment In Advance (1-2 weeks notice)
Order Updates/Returns (Weekdays only)
Text Hours & Info
202-643-MERA(6372)(Text only)
Text is open Tues-Friday (10-7pm)
Allow up to 1 hour for a response or less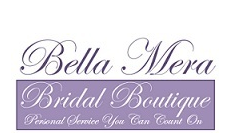 Welcome to Bella Mera Bridal Boutique in Washington, DC (Georgetown on M Street); We are a Brick and Mortar Physical Store where customers can come direct to us by appointment or order online. We are a Formal Wear Bridal Store with niche merchandise most items are made just for you or ordered with your specified colors, your size, your custom color such as bridesmaids dresses, bridal gowns & custom colored wedding veils. We do thank you in advance for understanding how important is to maintain our policies.
The prices and policies in our physical store are not always equal to the price online. We accept orders online to give our customers the convenience of purchasing their accessory, dress or gown directly from our website without the time and expense that we incur when you experience our personal customer service in our physical retail location. We do not offer measuring services for online buyers. Our retail prices in store reflect the time, consultation and personal one to one service. We may not have every style listed on our website in the physical store for trying on.
F.A.Q's and Help Center
We have listed below our most commonly asked questions for online orders and in store. If you cannot find your answer listed here, you can visit our dedicated 24/7 Self Service Help center that is designed to assist you at anytime at your convenience with a complete self-service support option. If you cannot can't find an answer, you can submit a request below.
Click here to visit the help center if you cannot find answer below after hours.

What is your Email Address & Phone Number?
202-470-3030 | 888-200-7820
Support@BellaMeraBridal.com
Text us at 202-643-6372 - Tues-Saturday (Same as shop hours)
What are your appointment hours and walk in hours?
Walk in days vary during the month and are posted online
Appointments are booked a minimum of 1 week of advance
Read about Walk-ins and Appointments
https://www.bellamerabridal.com/by-appointment-types/
Bridesmaids, Size Charts & How To Measure Yourself

(*most size charts are directly on the product)
Where can I find the Designer Size Charts?
How do I measure myself and tell me more about DYE LOTS?
I am Pregnant or Post Pregnant, do you have suggestions for sizing?
How do I register all my bridesmaids to ensure orders are not placed until they ALL order?
What is a Rush Order?
Rush order simply means that Bella Mera Bridal/Manufacturer/Designer cuts or produces your product/order sooner than the normal production or processing time in a much faster time frame. Processing time does not include shipping transit time. If you pay for a 2 week rush and 2 day UPS that would mean, we ship it out within 2 weeks and the method will be 2 day UPS. Rush is a service that is optional and shipping is for freight costs only. When you pay for shipping that DOES NOT include rush fees of any kind. Example: If your item shows 2 to 5 weeks processing time and you pay for overnight UPS Shipping, this does not mean the item ships to you that next day, this means, your items will ship in 2 to 5 weeks and when ready; will be shipped overnight.
I want to order 1-2 Yards of Extra Fabric, how big is that?
1 Yard = 36" in either direction. The material is cut as a raw edge in no special fashion, it will need to be steamed usually, it comes to us folded up and with cut edges, we do not steam this fabric for you or re-cut your edges. We guarantee it will be the 36" wide or length in your specified color. We do not take returns on fabric because it does not fit for your project or you ordered fabric to short for your project. If you order 2 yards that will be 72" long of continuous fabric. If you order 3 yards that will be 108" long of continuous fabric. All 1 yards are guaranteed 36" long at a minimum, they are are raw cut into a square in no special fashion, the edges may be be jagged or not straight. It's cut from one large piece of cloth. If you order chiffon, that is very thin and always has a rawer edge look if you order the inside lining, that usually will be a more straight edge due to the heaviness of the fabric.
Return Policies and International Policies F.A.Qs
Appointments
How do I schedule an appointment?
General F.A.Qs
Do you offer In Store Pick Up?
Do you have an actual storefront?
What are the directions to your store?
Where do I find the coupon codes?
Wedding Veil F.A.Qs
Where can I find the Wedding Veil Color Chart?
What is a blusher and can you add one to my veil?
What is the difference between Ivory and Diamond White?
What is a Pencil Edge, Rolled Edge or Cut Edge Veil?
How to Care For Your Veil or Remove Wrinkles Fast
Request Pricing for Giselle Bridals
Shipping F.A.Qs
(Free shipping is Postal Service 2-5 days approx)
What are the general delivery times for the items I am ordering?
My package shows delivered but I cannot find my package?

I have been tracking my package and I see no activity on my package, what should I do?
How do I file a claim with the Post Office for a Misdelivered Package or Lost Package?
More F.AQ's

Where can I find my tracking number?
What is a Rush Order or Rush Services?
How long will it take to receive my order?
When will I get tracking for my package?
What do the order messages mean? (Pending, etc)
Benefits with shopping @BellaMeraBridal
- A Physical Retail Location and online store
- Approved Authorized Retailer selling only Authentic Merchandise
- 100% Safe Purchase Guarantee with High Security on checkout pages